Resternotomy Skills Trainer
Our brand new Resternotomy Skills Trainer provides surgical staff the opportunity to practice the skills required for safe, fast resternotomy.
Find out more from our manufacturing partners here
Patented mechanism

Realistic sensation of sternal opening

Interchangeable synthetic heart model

Inject simulated medication

Robust design enabling repeated use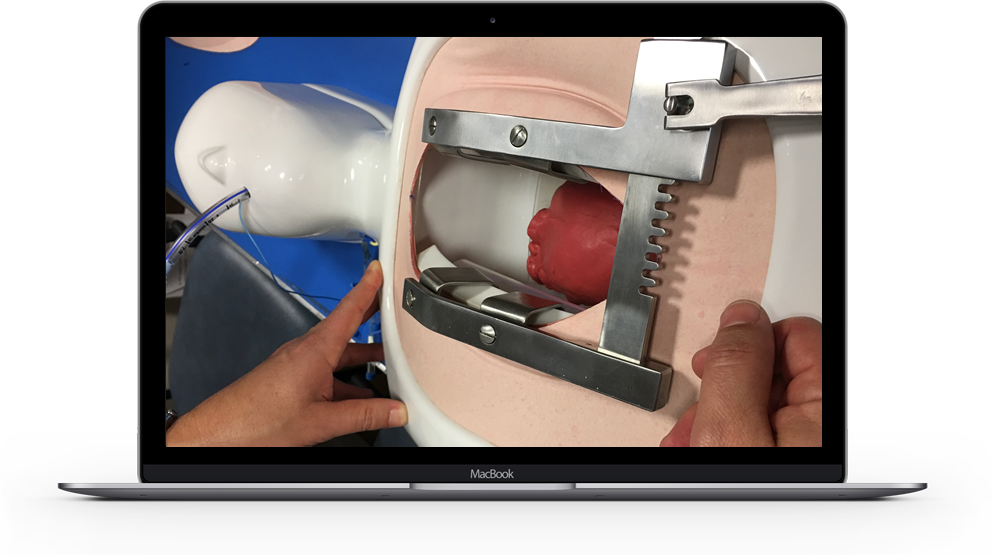 Next level team training with our patented skills trainer
Meet our latest arrival
This skills trainer utilises the same patented mechanism created for the TOM team training mannequin in order to provide a realistic sensation of sternal opening. The skills trainer includes a synthetic heart model which may be interchanged with alternative models according to training needs.
Main Features
The skills trainer also includes the facility to simulate ventilating the patient, and to inject simulated medication and/or fluids for training environments where a full team is involved (i.e. Cardiac surgery advanced life support).
This skills trainer is designed to withstand repeated use. It is made of durable material which is easy to clean and set-up for the next training session. Consumable components (such as skin) which will require replacement following several uses are available for purchase.